Subtitle
Meet Caleb…
Some description text for this item
…an 8-year-old, mega personality who is here to educate, empower and entertain. He loves telling you all about his adventures with homeschool and reviewing toys and activities, all while dropping nuggets of wisdom and showing you some of his signature style.
Caleb Dade is also an actor, host, model and personality, that helps brands and content creators, bring their vision to life. He is currently represented by Clear Talent Group based out of Los Angeles and Shamon-Freitas in San Diego. 
He is focused on helping families with children to find the same love for learning that he has, and to live a healthy and happy life.
-Through the Caleb With Curls show and blog, Caleb brings viewers into the world of interactive learning. Using some of Caleb's actual school assignments and projects, you will discover how to enhance your educational experience by integrating with museums, parks, and events.
Health and Wellness for Families
-A healthy lifestyle reaches farther than just diet and exercise. Caleb lays out several ways to live well through community partnerships to create a healthy, safe and thriving lifestyle.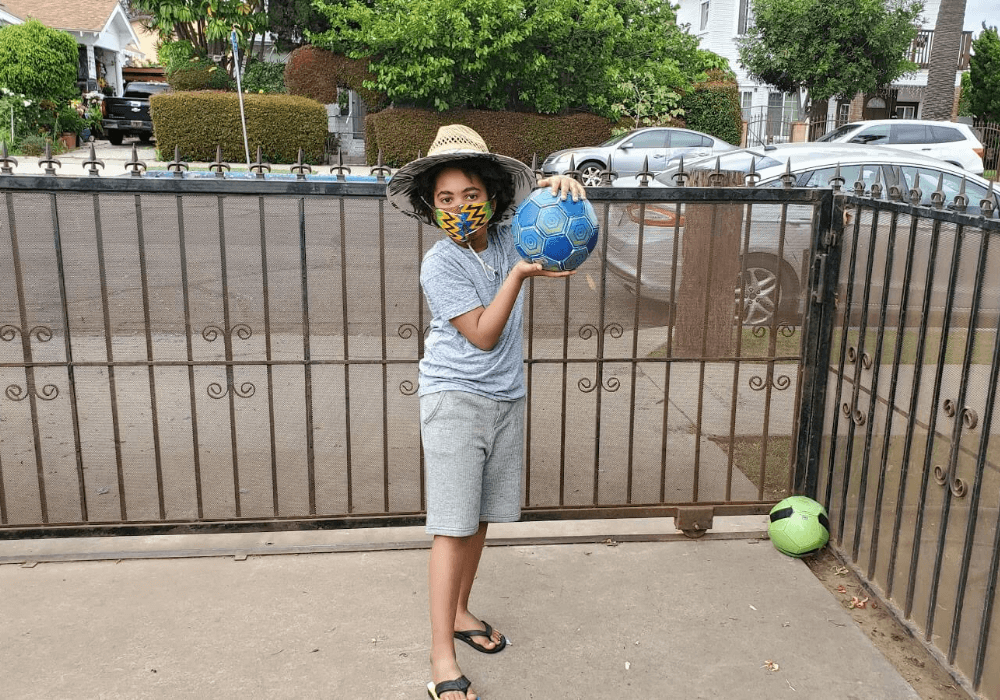 -Through videos, downloads, songs, and reviews, learn how to uplevel education in your home. Driven by Caleb's interests, see the magic that happens when education and fun collide!
-Caleb has teamed up with several brands and community organizations to show people what type of resources are available to them in their area. Through his authentic curiosity and big personality, Caleb meets with key figures in organizations that are in place to help and support families. See below for the brands Caleb has already worked with.
Subtitle
Hashtag Goals
Some description text for this item
Caleb with Curls provides kid-centric multi-channel educational projects with an eight-year old CEO and community leaders. His mission is helping kids and families learn outside of the classroom and live healthy and vibrant lives. He brings awareness to organizations in San Diego County, California that that are working to make people's lives better. He also takes families on learning adventures with him has he explores the world around him on a quest to learn from experience.
Caleb with Curls Video Show
Family friendly adventures in San Diego County
101 Ways To Live Well Every Day
Wellness tips for families to create a healthy, safe and thriving lifestyle
Learning is Fun
Caleb explores the world beyond his own San Diegan backyard
Black America
Real Stories of African American heroes past and present, presented by a young superhero
Kid Stuff
Songs, skits, games, activities just for the fun of it
Subtitle
How We Do It
Some description text for this item
These projects are aimed at children and their adults, so information and activities are provided in multiple formats:
Videos that are fun for kids and adults
Blogs for adults to help them create lasting memories and learning experiences for their kids
Challenges and contests to engage kids and parents
Downloadable and interactive activities
Pop-up live Zoom happy hours for kids
Personal appearances at family-friendly events
Subtitle
What our Kids and Parents Say
Some description text for this item
Caleb With Curls will definitely keep you and your child entertained! He is a smart very eventful kid with tons of energy! We enjoy watching his videos, posts, lives, shows & his YouTube channel! They are real!! And very funny and may also give you knowledge. He and his team always make our days and have positive vibes… you all should go check him & his channel out! We love you, Caleb!
I love to see my son get a chance to get together with his friends on the zoom Kids Happy Hours that Caleb with Curls has created. What an awesome idea! It gives my son a chance to chat with his friends and play fun games with them. Amidst the chaos of distance learning and the pandemic Caleb with Curls has created a perfect way to join our kids together and brighten up their day. Thanks, Caleb with Curls for creating such awesome events!
Kids Happy Hour with Caleb with Curls has been so much fun. I wish we had Happy Hour every single day!!!!!!!! My favorite part is getting to see friends and play BINGO. I like to have Caleb with Curls as a friend I can talk to and zoom with. You should definitely check out one of his events. You'll have a blast!
Caleb has interviewed and interacted with leaders and staff from the following organizations to inform and promote the important work they do in the community: